For properly using of this site you need
1) enable JavaScript
2) allow pop-up windows (disable Pop-up Blocker)
There are some ways to do this. You may enable JavaScript and disable Pop-up Blocker for all current Zone but we strongly recommend to use another way: to add the site to the Trusted Zone while maintaining more stringent security for the rest of the Internet.
Adding the site to the Trusted Zone
Open Internet Explorer and go to Tools - Internet Options - Security.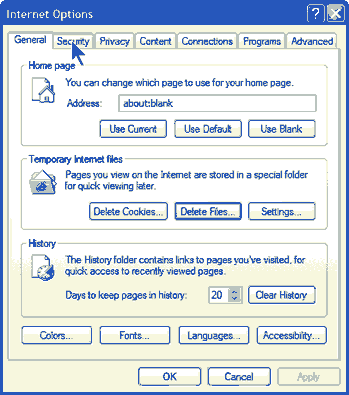 Click the "Security" tab and choose the "Trusted Sites" icon.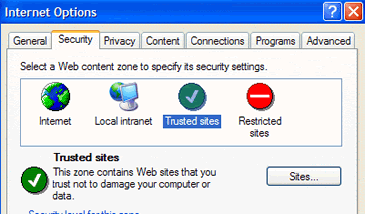 Then click on the button "Sites". A window will open. Enter exactly this:
in the line provided. Also be sure to remove the check by the entry "Require server verification (https:)...." Click the "Add" button.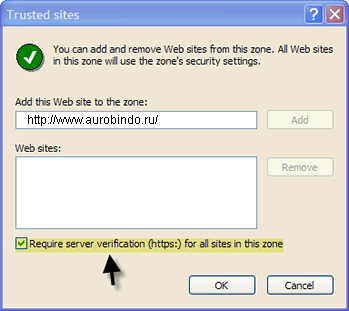 The site is now added to the list of trusted sites.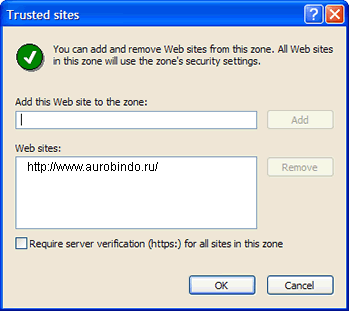 Pop-up Blocker
Microsoft put a pop-up stopper in the Window XP SP2 version of Internet Explorer 6 (IE 6). There is now an added entry "Pop-up Blocker in the Internet Explorer "Tools" menu as is shown below.

The pop-up blocker can be turned off or configured for individual Web sites in the Settings dialog shown below.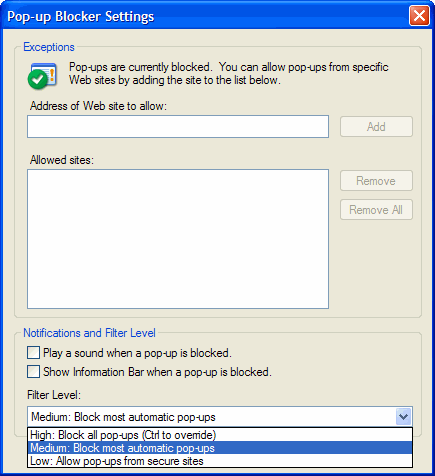 There is also a "Filter Level" to adjust how stringently pop-ups are controlled.
If our recommendations have not helped you and you are else in a difficulty in using the site, please, write us, we will try to help you.